Employee of the Months
Faridah has been with us for twenty years and is still going strong. She enjoys cooking and travelling when she isn't spending her time behind the desk.
She is one of the Malay Lady Acupuncturist and Homeopath in Malaysia. She first work as Assistant Pharmacy at Homeopathic Medical Centre at Kota Bharu in 1978 and join fist homeopathic classes in April 1979. After 5 years she qualfied her DHMS.
In 1983 she was posted as Assistant MO at Pulau Pinang Homeopathic Centre. In 1987 she was posted to Shah Alam Homeopathic Medical Centre. In 1997 she was appointed as a manager at Nik Omar Homeopathic & Acupuncture Centre at Kg Baru and now at 118 Jalan Raja Laut, Kuala Lumpur.
She has a great experiance in homeopathy and acupuncture. She has visited China, India, Pakistan, England, Belgium, Italy, Swizerland, etc.
Mre detail about her
Dr Zaharah bt Hj Loman, Pengurus Homeopathy Centre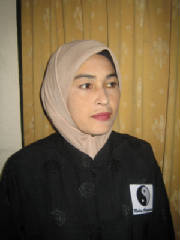 Kg Gelang Mas, Meranti, Pasir Mas, Kelantan
Hom Nik Bazilah Hakimah, BHMS., D.Ac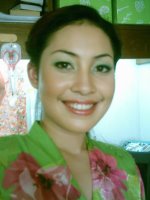 Managing Director Homeopathic Centre at No. 3-1st Flr. Jalan SS 21/60 Damansara Utama Uptown, PJ